20 Sep 2020
2:00 PM - 6:00 PM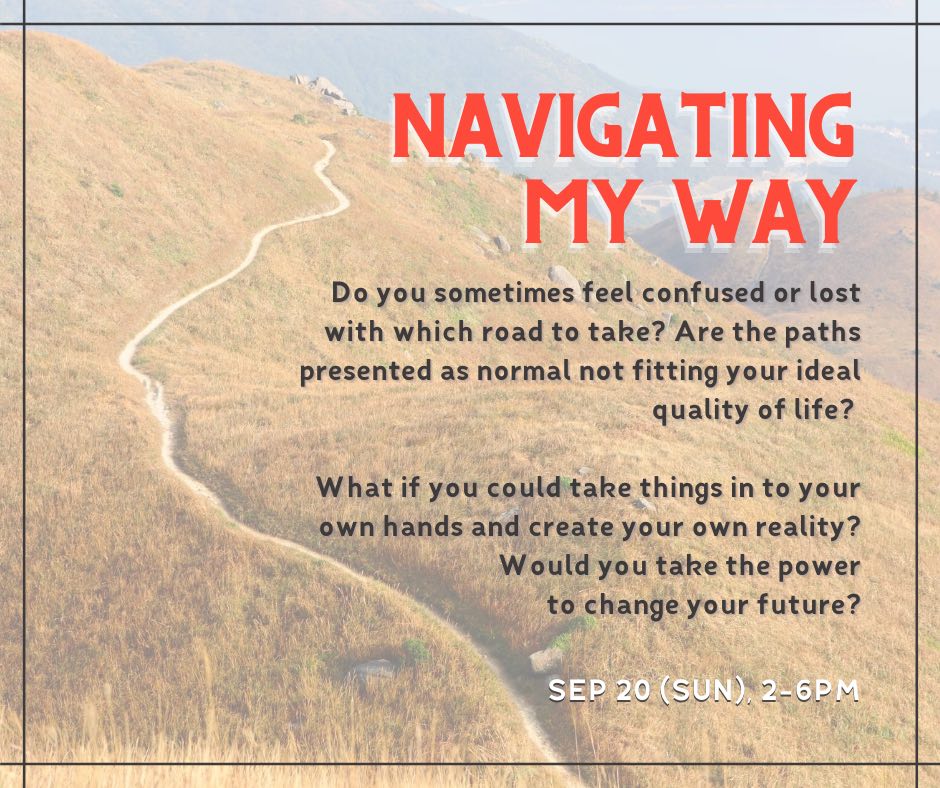 Navigating Your Way
This training is designed for people who have struggles having a clear mind in choosing a path and supporting their decisions with the mindset and emotions that will help them. People who say they want to succeed at something yet find them selves sabotaging their own successes by not doing the things they said they would do. Some use real life happenings as excuses to not be at their best, some give in to the judgements of the mind, and some limit themselves because of what they believe they are capable of. This workshop is based on Neuro-Linguistic Programming and Neuro-Semantics, and intends to find how one is limiting one's self with how they think and feel. You will get direct feedback and get perspective of the few people in the group. You will realize how you've been getting in your own way, and how to finally allow yourself the freedom to succeed in your personal, professional life, and in business.
Please join us on this 4 hour workshop to help you find clarity through the confusion and decisions you need to make. This is a great checkpoint for anyone who has a goal and wants to take some time to reflect and recalibrate.
You'll experience learning different concepts, getting direct coaching and feedback while in session, and you'll realize what's been holding you back. It will be limited to a few participants so we'll close once the slots are filled. Please PM me for more questions.