19 Sep 2020
2:00 PM - 6:00 PM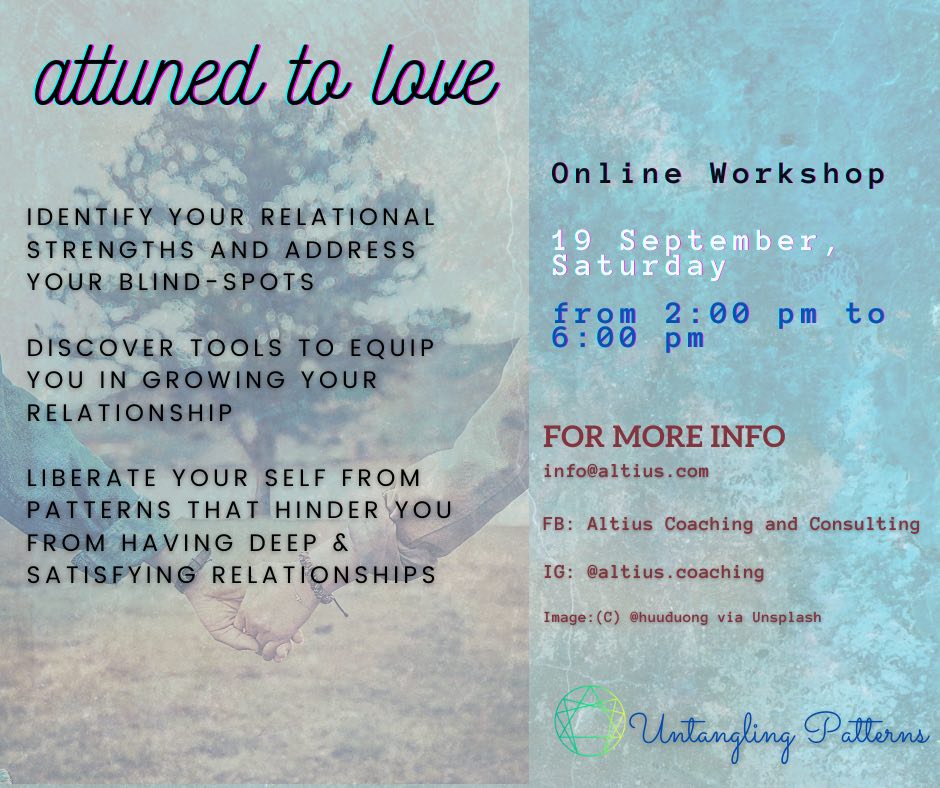 Attuned to Love
This Enneagram-based training is designed for people to make themselves ready to love healthily. For people who are already in relationships, this will help them realize some patterns that they have that gets in the way of them becoming an ideal partner. Some may discover something new about themselves that would make them love even better. It will also open up some sources of conflict that can start to be resolved.
For those who are single, this is to prepare you to liberate yourself from self-sabotaging patterns that may be hindering you from finding the right person for you. Dealing with your own fixations will also allow you to find the ideal in other people.
Do you want to be ready for a better love life? Join us on this intimate workshop where you get concepts and also live coaching from the trainers.